2022 World Health Organization (WHO) Road Safety Journalism Workshop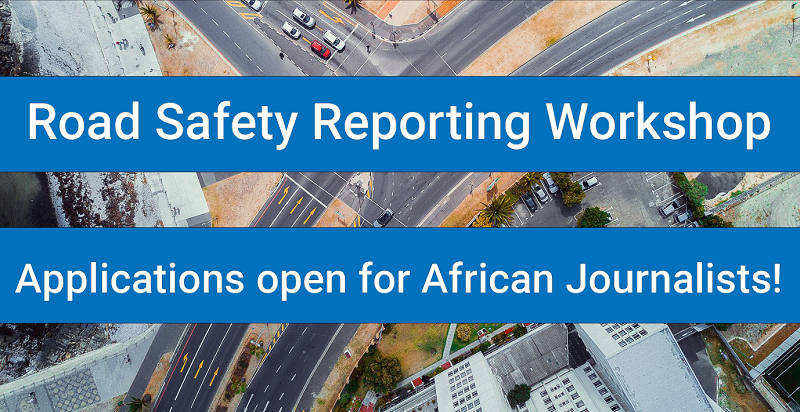 Deadline: September 28, 2022
Applications are open for the WHO Road Safety Journalism Workshop 2022. The World Health Organization (WHO), in collaboration with Science Africa, is organizing a three-day workshop in Nairobi, Kenya, October 24-26, 2022. The aim is to equip journalists to report on key road safety issues and prepare them to train others on this crucial topic.
Africa has the highest road fatality rate in the world. More than 800 people are killed every day in road accidents, more than half of them vulnerable road users such as pedestrians, cyclists and motorcyclists. It is a public health crisis that is entirely preventable. It's also a huge story that needs to be told.
WHO's Road Safety Reporting Initiative aims to help journalists tell more and better stories that help reduce road traffic deaths. In partnership with key journalist networks and partners of the Bloomberg Philanthropies Initiative for Global Road Safety, the initiative provides training and mentorship for journalists, as well as resources, data, contacts and links to key resources.
Advantages
After the training, participants can apply for grants to support either reporting or road safety training.
Eligibility
Applications from journalists and media trainers from Kenya, Ghana, Uganda, Ethiopia and Tanzania will be given priority.
Application
To be considered for the workshop, complete the online application form. The deadline for submitting applications is September 28, 2022.
For more information, visit Road Safety Journalism Workshop.