A Sisterhood of Service: Support group unites female veterans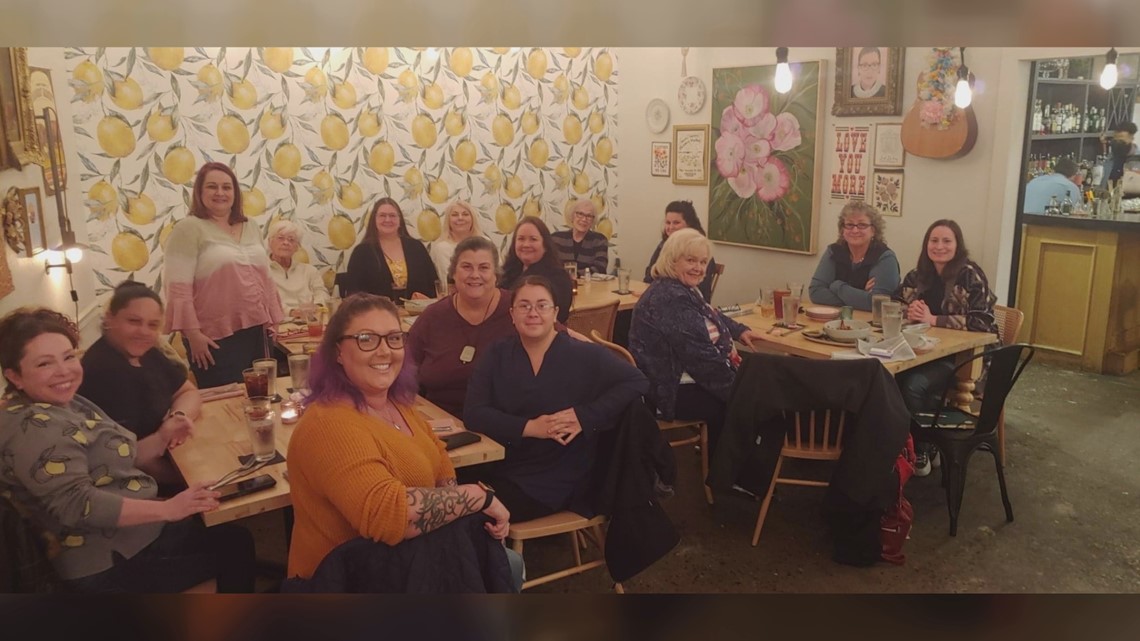 They are sisters, not by blood or by chance, but by a call of duty to serve in the military.
Knoxville, Tenn. – The East Tennessee Foundation for Veteran Women brings together women who have served in the military, from all walks of life. They are in the process of applying and becoming a non-profit organization, which will allow the foundation to help other veteran groups.
One of the groups they will help is the Greater Knoxville Women Veterans Network – a social and support group connecting veterans and women.
Jessica Hodge, a Marine Corps veteran who served for nine years, founded and leads the group. She is also part of the foundation.
She said her involvement and leadership in both groups gave her purpose.
"I really need a purpose in my life," Hodge said. "And it helps me, it makes me feel better about myself to help other veterans."
The Greater Knoxville Women Veterans Group started as a Facebook group in January to connect female veterans.
In less than a year, the group gained nearly 200 members. All are of different ages, some ranging from 23 to 97 years old. All women served from World War II to Afghanistan.
For Hodge, this group has become a feeling of family.
"These are the sisters I've always needed. That's what they mean to me," she said. "I will do anything for them. And I know they will do anything for me. We are here for each other."
This group allowed them to navigate life together, hand in hand.
"Sometimes we go out to eat. Sometimes we get together for a girl's movie. We've taken crochet lessons together, hikes, rafting. We've done all kinds of things," Hodge said.
Hodge's experience in the military was filled with periods of darkness and, at times, suicide. Now she is reorienting herself to help and empower other women in her place.
"Don't let them bring you girls down. Be strong. Be proud. Your role in the military is just as important as any man's role," she said. "Our service is just as important as a man's service. And often we are overlooked."
On Friday, in honor of Veterans Day, women from the foundation and support group will participate in the Knoxville Veterans Day Parade.
Their oldest member – a World War II veteran – will serve as grand marshal. The parade will start at 10:40 a.m.