Amit Shah says the cooperative sector is a hub of corruption in previous regimes, but Yogi's government has cleaned it up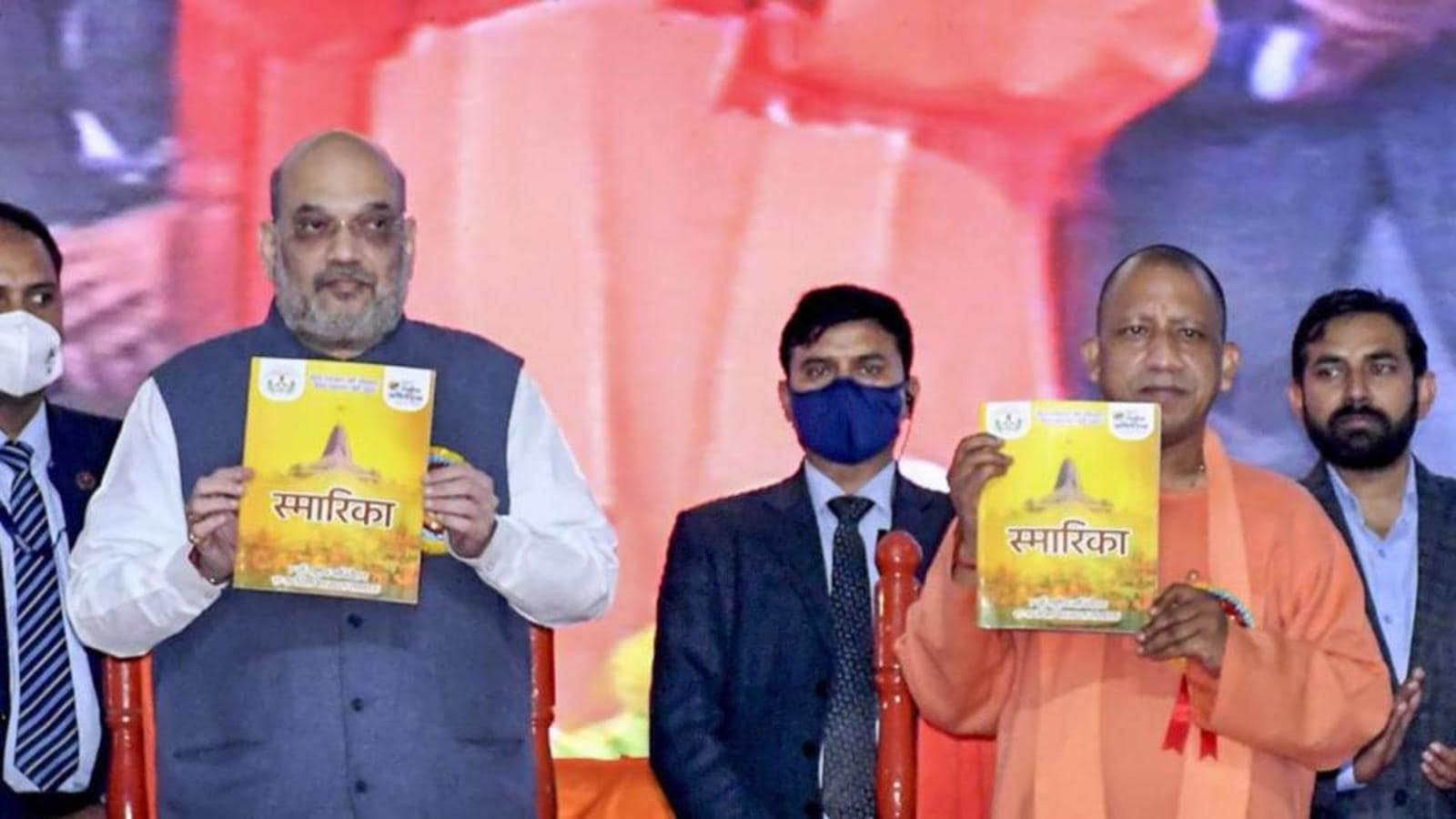 Home Affairs and Union Cooperation Minister Amit Shah said on Friday that Uttar Pradesh's cooperative sector was a hub of corruption under previous regimes before 2017, but the Yogi government has everything cleaned in the last 4.5 years.
"Under the previous governments of the SP (Samajwadi Party) and BSP (Bahujan Samaj Party), cooperative societies had turned into family and caste citadels," said Amit Shah, who was in Lucknow to inaugurate cooperation projects. over ??155 crores.
"Under Behenji and Babua, corruption was rampant in cooperative societies. But the Yogi government cleaned it up, "said Amit Shah.
On this occasion, Amit Shah inaugurated 28 grain depots of Uttar Pradesh State Warehousing Corporation with a capacity of 1.40 lakh metric ton. These warehouses are located in 19 districts of Uttar Pradesh.
Amit Shah also inaugurated the cybersecurity operations center of a cooperative bank and inaugurated 13 new branches of the bank.
He also referred to the Kashi Vishwanath corridor recently inaugurated by Prime Minister Narendra Modi.
"No one talked about Hindu religious places because everyone was into banking voting politics," Shah said.
But the Modi government is restoring pride to Hindu religious places, Shah said.
"We don't know how many people sacrificed their lives for these Hindu religious places," Shah said.
Soon a magnificent Ram temple will emerge in Ayodhya, he added.
"With the support of UP, the BJP came to power at the Center twice," he said.
Amit Shah also said that the Center will soon come up with a new cooperation policy. The Union Minister for Home Affairs and Cooperation said this during the inauguration on Friday of the seventh three-day national convention of Sahakar Bharati in Lucknow.
"The government is preparing to introduce a new cooperative policy. It will be introduced soon, "said Amit Shah, addressing the assembly.
He also insisted on auditing and free and fair elections to make cooperative societies strong.
Becoming the premier of cooperation was part of a big journey and making sure the journey ends up at its intended destination was a big responsibility, said Amit Shah.
Emphasizing the effectiveness of cooperative societies, Amit Shah said that these societies will soon be computerized. He also said the government plans to promote organic farming.
"To begin with, the government will introduce a new system in two states for the promotion of organic farming. In these two states, the government will provide all facilities to farmers who practice organic farming through cooperative societies, "said Amit Shah.
He mentioned the success of the Amul cooperative society in Gujarat where 36 Lakh women made a living with respect.
He also shared the successes of other cooperative societies like Lijjat Papad and IFFCO. Sahakar Bharati worked in 27 states, he said.
"The demand to create a cooperative ministry had been there for a long time and it was Prime Minister Modi who launched the idea for this ministry when he became Prime Minister for the second time and I was fortunate enough to becoming its prime minister. Shah said.
The minister asked the delegates to visit Kashi Vishwanath Dham in Varanasi.
Soon people will be able to pay their respects to Ram Lalla at the Ram Temple in Ayodhya, whose construction work was underway, he said.
Chief Minister Yogi Adityanath also expressed his point of view on this occasion.