Bates students partner with immigrant-run organization in Lewiston – The Bates Student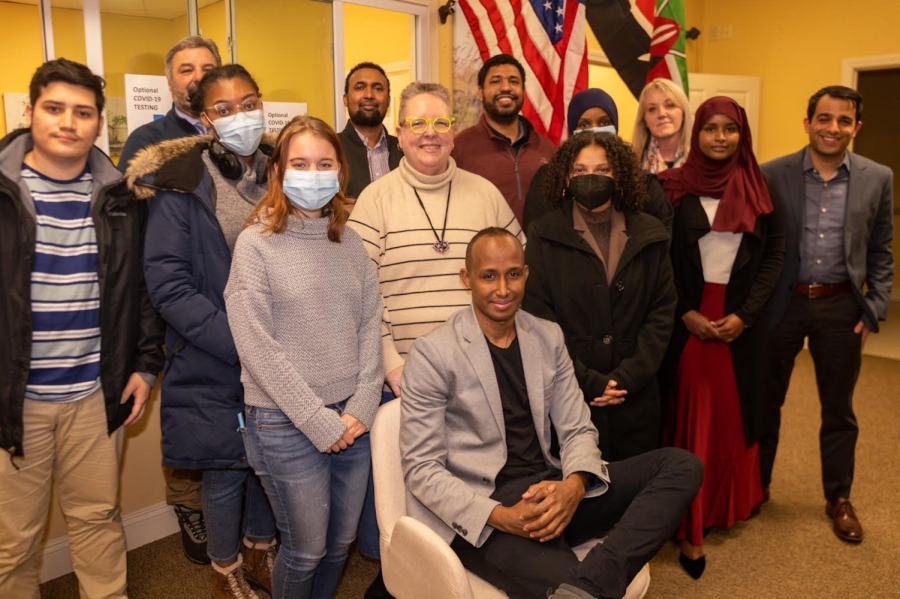 Bates students develop a strong partnership with AK Health and Social Services (AKHSS), an immigrant-run organization in Lewiston. According to the founder of AKHSS, these students have become a key part of the growing success of the non-profit organization.
AKHSS is a two-year Lewiston-based nonprofit that connects recent immigrants and refugees with social services such as COVID-19 testing, vaccinations, counseling services, emotional support, health assessments, workforce needs and development.
The non-profit organization was founded by Abdikhadar Shire in June 2020. Shire was born in Somalia, grew up in a refugee camp in Kenya and attended university in Canada. He moved to Maine with his family in 2019 to get his second bachelor's degree at the University of Maine at Augusta, where he got the idea for AKHSS.
"I found that one of the immediate needs of the immigrant population in Lewiston was employment," Shire said. "I realized there was a need for an immigrant-run organization run by someone who's been through the pain of looking for a job, the hardships… someone who knows English."
Candace Johnson '22, an AKHSS employee, spoke about Shire's unique approach to community issues in Lewiston.
"He tries to do well for his community, but he also sees himself in the community. He tries to persevere and make sure his community is safe, supported and up to date," she said.
AKHSS became the first immigrant-led workforce development program in the region that specifically targeted the immigrant community. As a non-profit organization, they needed volunteers.
"I saw Bates as potential, as an institution that could actually provide student volunteers and student interns," Shire said. "We have developed a very strong relationship and that has been a big part of our success."
In addition to accepting Bates students as volunteers, AKHSS now hires students through the Bates work-study program.
Sophie Alexis '25 is one of many student volunteers and Bates employees at AKHSS. She started volunteering in September and became employed during the winter.
"Pragmatically, I've learned a lot of skills and government processes, as my job involves a lot of interaction with state officials and learning about the nonprofit ecosystem. It's a whole new world," Alexis said.
AKHSS began offering public health support during the COVID-19 pandemic. In addition to providing accessible testing and information about the virus, AKHSS is trying to address health disparities that existed before the pandemic.
"COVID-19 has just shown us that there is this need for education and awareness about health outcomes for our community," Shire said.
Johnson, who began volunteering in the fall of 2021, focuses on outreach and public health for AKHSS.
"I started by creating educational material on vaccines, pregnancy and breast cancer. My work gets translated, because it's a very multilingual community, and then distributed," Johnson said.
Johnson hopes to pursue health care policy, public health policy or education policy after graduating from Bates.
"I'm really excited to use the experiences I have from AKHSS. You learn so much from nonprofits and so much from each other, because you have to be there for each other," a- she declared.
Currently, there are at least five Bates students volunteering at AKHSS and three working as employees of the organization. The partnership between AKHSS and Bates continues to grow.
According to Shire, the after-school program is entirely dependent on Bates student volunteers. Shire is also currently working with four Bates students to develop curricula and educational materials for communities served by AKHSS.
Bates students also benefit from the partnership.
"We work very well together. I was able to get in touch with a group of people in a short time. It's like a family," Johnson said.
Alexis said, "I really feel like this job has helped me a lot. The team is amazing and very understanding, and they give me a lot of room for growth.
Both Alexis and Johnson stressed the importance of volunteerism in Lewiston.
"Making this connection at Harvard Center was probably the best decision I made in my first semester," Alexis said. "If you want to get involved, get involved. If you want to work on some issues, go ahead.
"Hopefully more people will volunteer because then our Bates partnerships with local organizations will grow and ultimately contribute to what Lewiston thinks of Bates. We're trying to break down that barrier," Johnson said.