Charlotte FC Blue Furia Support Group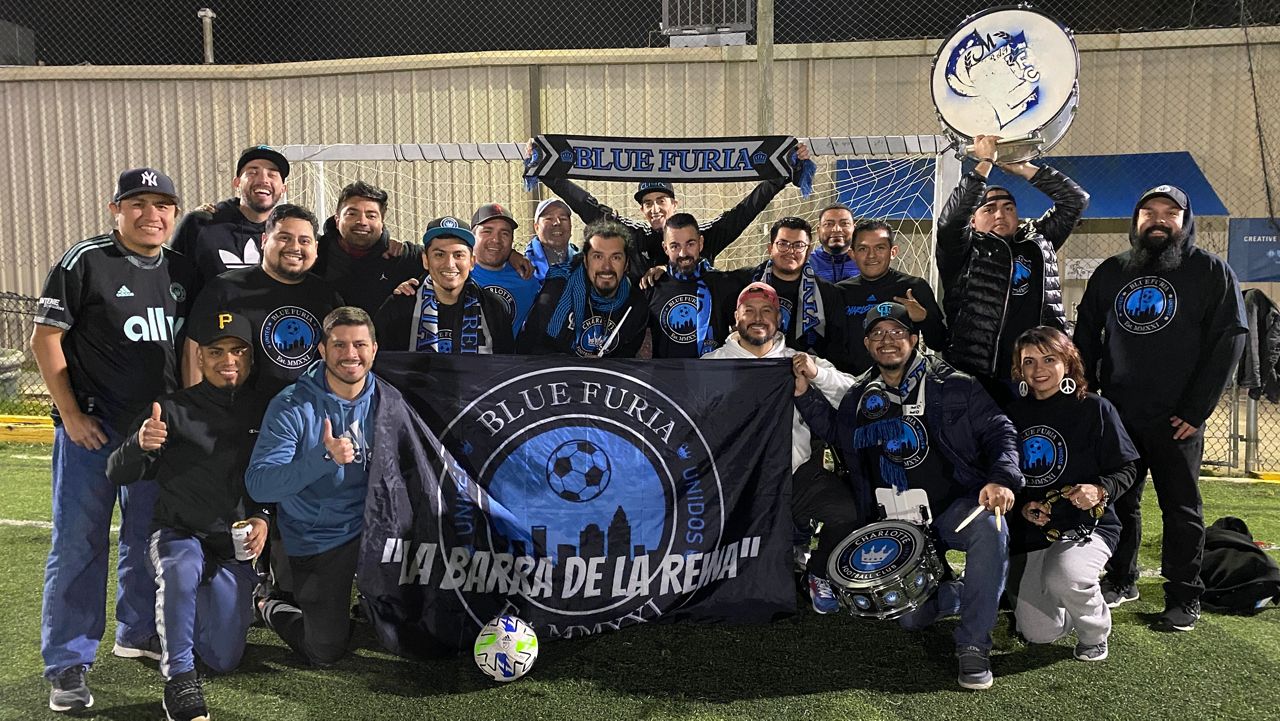 CHARLOTTE, NC — On Monday night, days before Charlotte FC's historic inaugural game, a group of men and women gathered at a small football field west of Charlotte.
Wearing Charlotte FC gear from head to toe, drumsticks and tambourines in hand and a whistle around his neck.
It is partly thanks to Franco Pimentel that the group came together.
What do you want to know

Queen City's MLS side Charlotte FC will play their inaugural home fixture on Saturday March 5
The deal to bring a professional soccer club to Charlotte became official in December 2019 with Panthers owner David Tepper making the announcement with the MLS commissioner.
Attendance for Saturday's game is expected to rival the regular-season MLS single-game attendance record of 72,548 held by Atlanta.
Blue Furia is one of the fan groups created by Charlottean Franco Pimentel, who wrote songs and chants to bring the passion of fútbol to the game.
In 2005, Pimentel's father moved his family from Lima, Peru to Charlotte.
At 18, he left football and his friends behind but started a new life in Charlotte, raising a family along the way. Pimentel says his friends gave him the nickname "Vikingo", which means Viking.
Even with his busy work schedule, Pimentel said a big part of his heart is back in Peru – football.
"For Latin American culture, football is important, it's almost a religion," Pimentel said.
He says he found his passion when Charlotte announced the purchase of MLS club Charlotte FC.
"When Charlotte FC showed up, we felt like they were giving that part of our heart back to us," added Pimentel.
As any football fan knows, a team is not complete without its support groups. Pimentel created Blue Furia to bring a complete football experience to Queen City.
"I want all these people who have been missing something for many years to come and enjoy the Blue Furia family and have fun with us and be our family, it's a big family," Pimentel said.
The band wrote many of the chants and songs that fans will hear at the games. A QR code on the big screen during the game will allow you to see the words.
Blue Furia will also travel to away matches. The next event will be in Atlanta.