MAYFIELD, Ky. (KT) – Jaime Masso, pastor of First Baptist Hispana Mayfield, said the help that has come in from all over since December's tornado outbreak in western Kentucky has been a great encouragement. .
And he said the spirit of cooperation that comes with it inspires hope.
Life Church in San Antonio, Texas, came in recently to help fix a church member's home, Masso said. The women who came took care of the food, working with members of First Baptist Hispana. They felled a large tree, drew up a plan for repairs to the damaged house, started a suspended ceiling, framed and hung drywall. It was a lot considering the short time they were here.
"Nineteen of them came and stayed at our church," Masso said. "We don't have showers in the building."
No problem, thanks to Kentucky Baptist Disaster Relief. KYDR sent a shower trailer and WMU of Kentucky picked up the cost. Two KYDR volunteers stayed on all week to make sure the trailer delivered the expected service, he said. "Something broke and they fixed it so the band could take a shower and wash their dirty clothes."
"It was a blessing to serve alongside men like these and those who have come so far, nearly 20 hours on the road, to serve people they don't know."
Two pastors were among those who came – Josue Rodriguez, the English-speaking pastor, and Osman Pichola, who speaks Spanish. They have also been a blessing, the Mayfield pastor said.
Pichola had served as a summer missionary in Mayfield on several occasions, Masso said.
Masso was overwhelmed with gratitude for how the love of Jesus moves men and women to action for his brothers and sisters in times of need. He asked people to remember Mayfield and the long road to rebuilding that is barely underway.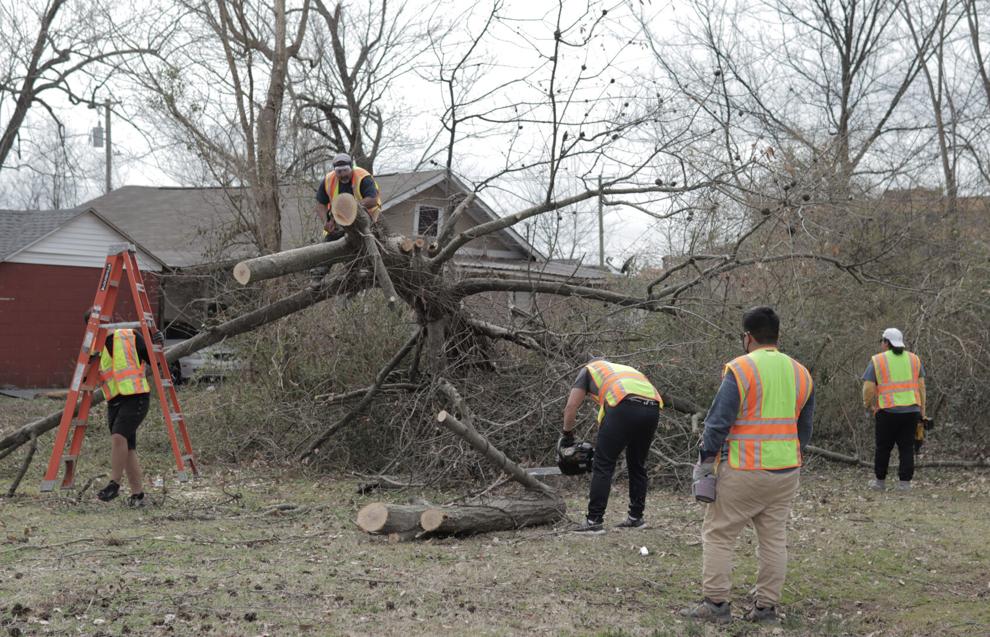 But the encouragement from a group of volunteers from Texas and Baptists from Kentucky who gave of their time greatly warmed his heart.
"We ask people to continue to pray for Mayfield, Kentucky and surrounding areas impacted by the December 10, 2021 tornado outbreak, and we ask that they never forget us or those who experienced disasters like this- this."