Texas A&M organization gives back to the community and decorates their home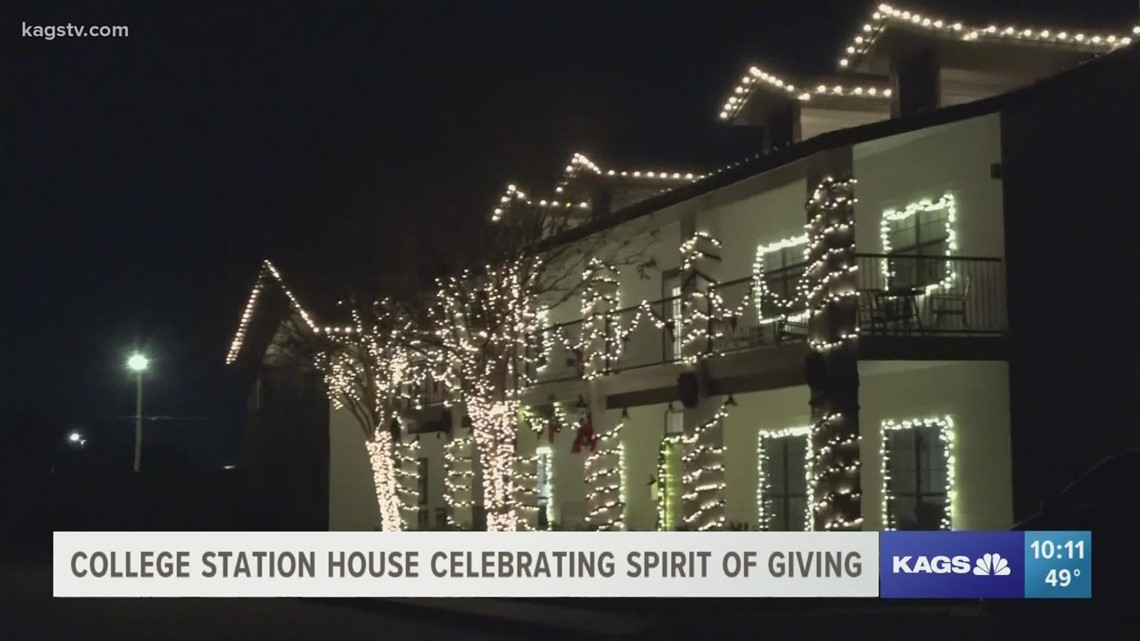 The group spent around $ 1,500 on Christmas decorations for their home called "The Agape Force".
COLLEGE STATION, Texas – A group of Texas A&M departments have decorated the exterior of their property with Christmas lights in the hopes that those who pass by will see their staff's dedication and learn the spirit of giving.
Eli Stewart, director of the Texas A&M chapter of Chi Alpha, said they spent around $ 1,500 on Christmas decorations for their house called "The Agape Force". Agape is Greek and translates to "love of God" in English.
According to Stewart, the group first heard of the house several years ago after traveling to the Northgate area and praying for Texas A&M students.
Stewart said a fraternity lived there previously, but then moved after a student inside the house who overdosed on drugs and other drugs was found inside.
Stewart said they bought the property last summer after acquiring around half a million dollars and changing the meaning of the house.
"That same house that night six years ago when we prayed to the Lord… we were able to completely change its use," said Stewart.
The director of Chi Alpha said the house is now home to 45 people, 30 of whom are interns from the Christian organization Aggie. The group regularly visits Texas A&M and spoke with hundreds of students on campus, sharing their faith and the message behind their organization of living selflessly and loving your neighbors.
"In America we have a pandemic of people who no longer like to work altruistically, and I think we're going to push it back," Stewart said.
Stewart said their employees have worked hard to put on the Christmas decorations for the house and are happy to celebrate the spirit of generosity at Aggieland. Next summer, Stewart said their group will travel to countries around the world to serve those in regions such as Africa, Asia and other parts of the world.
"Most of the kids in our Sunday schools in Texas know more about the Bible than the entire country," said Stewart.