The bereavement support group is starting soon!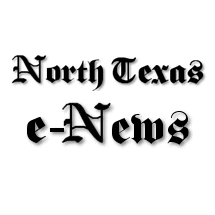 Sherman, TX – Home Hospice of Grayson County is pleased to announce that we will be launching a few new bereavement support groups starting March 8! Our six-week bereavement support groups offer those who are grieving a safe space to process their grief and find a new normal.
We will be hosting a women's group on Tuesday mornings and groups for everyone on Tuesday evenings and Wednesday afternoons at our Sherman office located at 505 W. Center Street Sherman, TX! Join the women's group on Tuesdays from 10:00 a.m. to 11:00 a.m., the Tuesday evening group from 5:30 to 6:30 p.m. or the Wednesday group from 1:00 to 2:00 p.m. for non-judgmental resourcing and conversation.
"Experiencing the loss of a loved one always leaves a void in our lives," said Kelly Lamkin, LBSW, support group leader. "As we go through grief and bereavement, we change in many ways. It becomes a challenge to understand your grief and the many ways it affects your life. Come join us to listen, share and support each other.
To RSVP for the support group, ask for more details, or inquire about individual counseling, call (903) 868-9315 and ask for Nancy Jackson.
Home Hospice of Grayson County is a 501(c)(3) nonprofit community hospice. Our mission is to help you have the best Quality of Life possible. To learn more about Home Hospice and the other community outreach programs we offer, please visit our website. www.homehospice.org or our Facebook page www.facebook.com/homehospiceofgrayson.