UC Davis School of Nursing Dean Elected to National Nursing Organization Board of Directors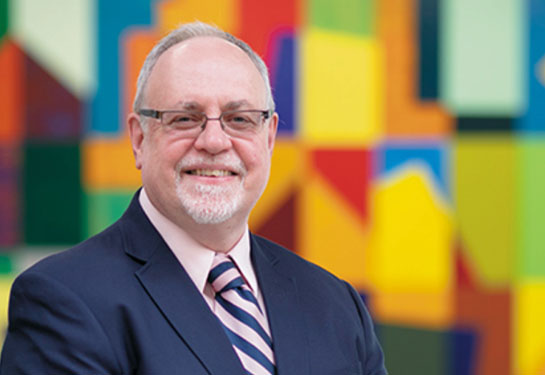 Stephen J. Cavanagh, Dean of Betty Irene Moore School of Nursing at UC Davis, was elected to American Association of Colleges of Nursing (AACN) Board of Directors.
Cavanagh will begin his term on March 28. the voting for board members were chosen by nearly two-thirds of the member deans, who represent the nation's schools of nursing with baccalaureate and graduate degree programs.
The AACN, based in Washington DC, is the national voice of academic nursing, representing 840 nursing schools nationwide. It sets quality standards for nursing education and influences the nursing profession to improve health care.
"I am honored to be elected to this prestigious group whose mission is to improve health care and promote public support for the education, research and practice of professional nursing," said Cavanagh, who is also Dignity Health's Dean's Chair for Nursing Leadership. "I look forward to serving with my esteemed colleagues while representing UC Davis Health nationally."
Cavanagh said several AACN priorities align with the school of nursing strategic plan. For example, the AACN is a leading advocate for promoting diversity and inclusiveness within academic nursing. The School of Nursing strives to advance diversity, equity and inclusion across the School of Nursing and in the workforce.
The AACN leads the development of competency expectations for graduates of baccalaureate, master's and doctoral nursing practice (DNP) programs. This ensures that nursing schools maintain the highest standards for their training programs and adhere to accreditation guidelines.
The School of Nursing is a driving force in health care education by providing exceptional and innovative educational programs that prepare outstanding nurses, physician assistants, and allied professionals to become the next generation of health care leaders. health.
Cavanagh has served as Dean of the School of Nursing since 2019, where he partners with colleagues on the evolution of the School of Nursing. He works with faculty to ensure that all programs prepare a diverse population of registered nurses, physician assistants, family nurse practitioners, and nurse researchers who activate change in health care where it is most needed.
Under Cavanagh's leadership, the School of Nursing is launching its first DNP program this summer. the Doctorate in Nursing Practice – Family Nurse Practitioner Degree Program is a three-year hybrid program. It prepares advanced practice providers to engage in evidence-based, patient- and family-centered primary care. The School of Nursing is also part of the UC Psychiatric Mental Health Nurse Practitioner Certificate Program which will prepare 300 nurse practitioners in psychiatric mental health over five years.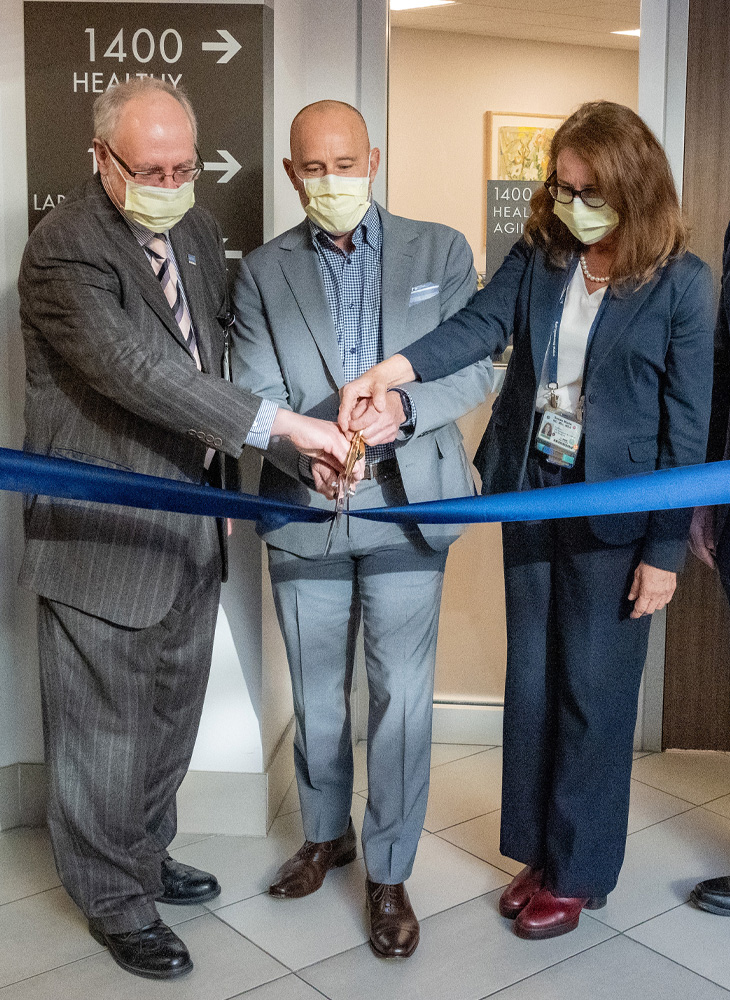 "Dean Cavanagh attended a nursing school with a strong foundation and developed a solid plan for future expansion. It is now one of the top 25 master's programs in the nation and a major contributor to the business of UC Davis Health," said David Lubarsky, CEO of UC Davis Health.
Prior to joining the School of Nursing, Cavanagh was Dean and Professor at the College of Nursing at the University of Massachusetts Amherst. Previously, he held several positions at Wayne State University in Detroit, including Assistant Dean of Adult Health and Associate Dean of Academic and Clinical Affairs. While at Wayne State University, he was instrumental in establishing and directing the University Health Clinic for students.
He launched his academic nursing career at the UK's National Health Service (NHS), where he was Professor and CEO of Birmingham and Solihull College of Nursing. There he led large-scale reform moving nursing education from the NHS to the academic sector in the UK.
The AACN is governed by a 14-member Board of Directors, 11 of whom represent a member institution and two represent nursing practice.