UMass Amherst Stroke Support Group Hosts Community Event to Raise Awareness of Stroke and Aphasia: UMass Amherst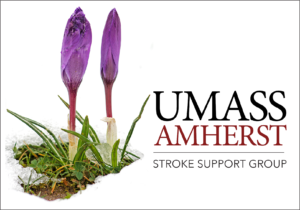 The UMass Amherst Stroke Support Group will host its annual community awareness event for stroke and aphasia on Wednesday, August 24 from 4:30-6 p.m. at the Northampton Center for the Arts.
This year, the group hosts the Stroke Across America "Journey for Recovery" team, a group of cyclists who have cycled across America, raising awareness of strokes, aphasia and traumatic brain injury, and the long path to physical and emotional recovery. and the rediscovery of his identity.
The Northampton community event marks the penultimate leg of the team's 4,300-mile journey that began May 19 in Astoria, Oregon, and will end in Boston on August 27. The journey is led by Stroke Onward co-founders Debra Meyerson and Steve Zuckerman, stroke survivor and care partner respectively, who shared their personal stories of stroke and brain injury and their experience living with aphasia , a language loss condition that can result from a stroke.
"The UMass Amherst Stroke Support Group and our allies are thrilled to welcome Debra and Steve as they near the end of this difficult coast-to-coast journey, raising awareness of strokes and stroke. aphasia," says Jacquie Kurland, associate professor of communication disorders and event organizer. "The journey is in a way a metaphor for the journey of their life after a stroke: publication of "Identity Theft", the seminal work on recovery from aphasia; found and grow the non-profit organization StrokeOnward; and helping so many others navigate their own emotional journeys to rebuild fulfilling identities and lives after stroke. We hope participants will be inspired by their journey and come away with a better understanding of aphasia.
A poorly understood condition, aphasia is a language impairment affecting the production and/or understanding of spoken and written language, usually following a stroke in the left hemisphere. According to the Centers for Disease Control and Prevention (CDC), strokes affect nearly 800,000 Americans each year, resulting in 137,000 deaths and leaving the majority of survivors with severe and chronic disability. Approximately 2.5 million people in the United States live with chronic and persistent language impairment after stroke, and the resulting psychosocial consequences can significantly restrict their ability to participate in routine activities associated with a meaningful life.
RSVP here or email Jacquie Kurland at [email protected] for more information.