US Adds New, More Cooperative Africa Strategy to Changes Affecting Continent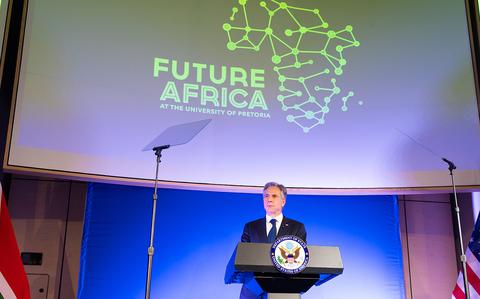 The White House is embarking on a significant shift in its approach to sub-Saharan Africa that seeks to bolster U.S. favor through proposals aimed at helping the continent's nations meet the challenges with no strings attached.
In crafting the strategy, which was presented on Monday, U.S. officials were careful to seek input from African partners on what they felt was "most important," according to a bulletin published Tuesday on the site. Department of Defense website.
African countries "do not want to be in another Cold War scenario where they have to choose between the West, Russia or China," an unnamed senior defense official said in the bulletin. "But in the same vein, they would prefer to partner with us in a way that makes sense and is aligned with their interests, especially when it comes to security issues."
On Tuesday, the Pentagon installed Gen. Michael Langley, the first black four-star general in the Marine Corps, as head of US Africa Command.
The command's top priorities include countering terrorism, strengthening relations with allies and partners, and checking Chinese and Russian interference as part of the national defense strategy, the official said.
The plan for sub-Saharan Africa complements the defense strategy in that it focuses on building relationships with African countries to better meet mutual interests, the official said.
A cornerstone of the four-pronged foreign policy is a model of partnership that recognizes the autonomy of African nations rather than imposing American ideals.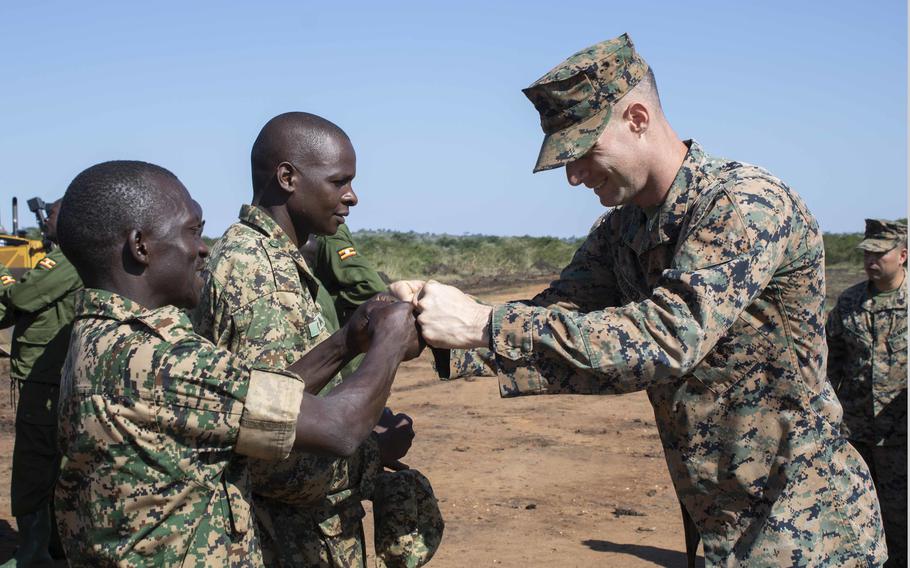 Competition for partnerships in Africa has become fierce as Russia and China seek closer ties through various forms of cooperation. This worries US military leaders.
In March, only 28 of the 54 United Nations member states in Africa voted in favor of a resolution that, among other statements, condemned Russia's unprovoked invasion of Ukraine, according to a March 9 report by the Brookings Institution.
Many African countries, including Kenya, Sudan, Congo, Egypt and Uganda, rely heavily on Russian wheat exports, according to a June 10 UN report.
During a July visit to Egypt, Congo, Uganda and Ethiopia, Russian Foreign Minister Sergey Lavrov blamed the United States for the looming global food crisis linked to grain shortages related to the war in Ukraine.
Lavrov's claim ignored the fact that Russia established a naval blockade in the northern Black Sea shortly after its February invasion, blocking commercial shipping, including Ukrainian grain.
Just days before Lavrov's visit to Africa, Russia struck a deal with Ukraine to allow grain shipments to leave blocked ports.
The varied goals of the new US strategy include fighting authoritarian regimes, encouraging open government, and supporting a civil society that empowers women, youth, and other marginalized groups.
In March, Langley's predecessor as head of AFRICOM, Army General Stephen Townsend, told Congress that Russian mercenaries are "an evil influence" in Africa who "empower dictators," according to a report. from the USNI News of March 15.
He added that internet troll farms created by Russian oligarchs are springing up in Africa with the aim of interfering with elections there, in the United States and in other countries, according to the USNI News report.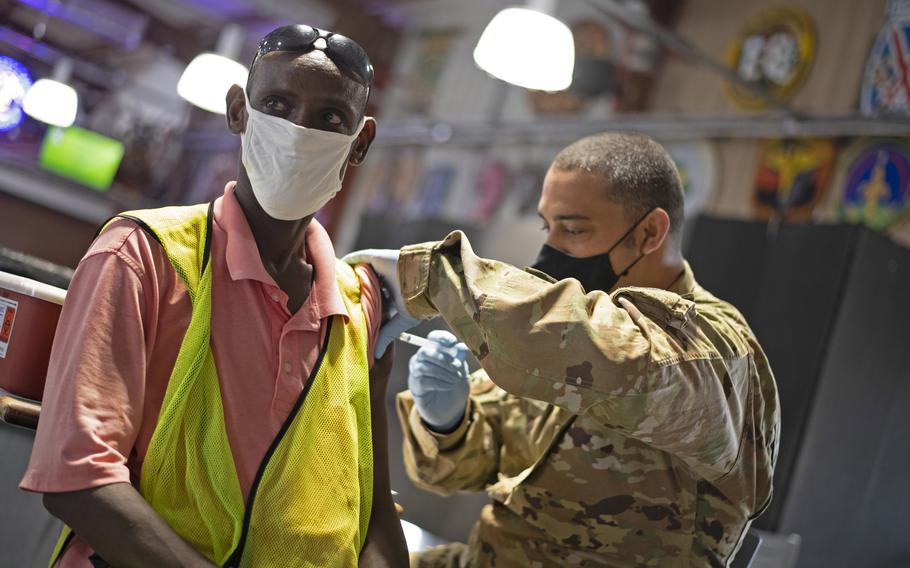 The other main US rival for influence in Africa is China, which has a military base in Djibouti with 2,000 troops permanently stationed there, according to the Washington, DC-based think tank the Center for Africa's strategies.
The US naval base Camp Lemonnier is also in Djibouti and serves as the main operating base for AFRICOM.
Townsend said in congressional testimony in March that Beijing was "working hard to develop more bases" on the mainland, USNI News reported.
China has an extensive presence in Africa, primarily through trade and the financing of public and private projects such as railways, ports and power stations as part of Beijing's vast infrastructure campaign known as the Belt and Road Initiative name, according to a 2019 Deloitte report.
To explain why the United States is a better partner, Secretary of State Antony Blinken is touring Africa as part of the administration's strategy rollout.
He acknowledged that African countries have often been exploited for the advancement of other nations.
"The United States will not dictate Africa's choices," Blinken said. "Nobody else should do it either. The right to make these choices belongs to Africans, and Africans alone.