West Newton Cinema could become a non-profit center to support community arts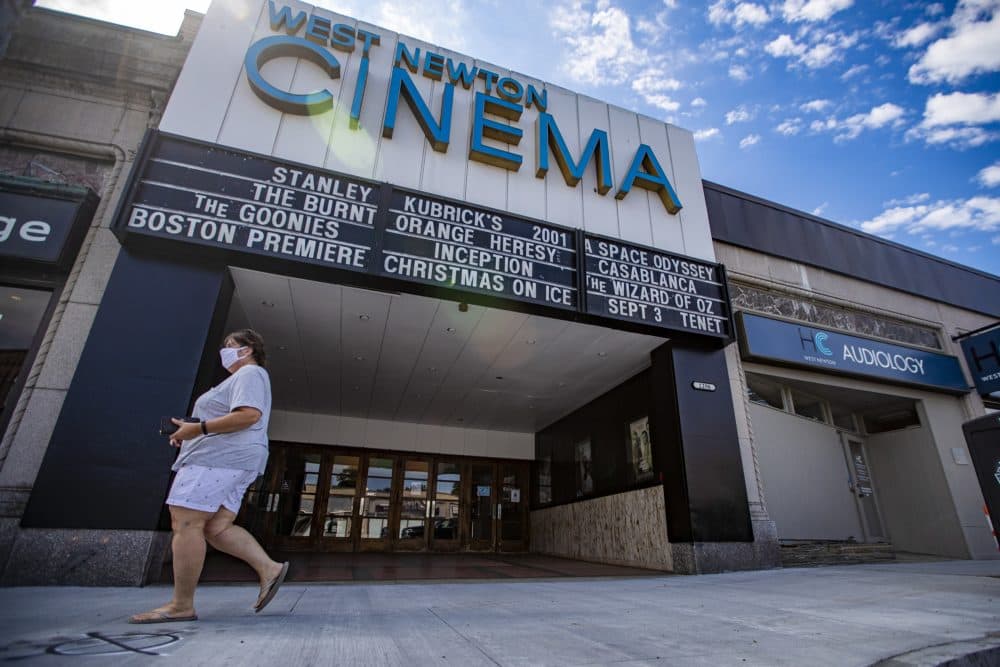 Changes are planned for the iconic West Newton Cinema. The owners of the theater want to turn it into a non-profit center that would potentially support community arts and independent films.
As a step toward that goal, theater co-owner David Bramante has reached an agreement to sell the theater, located at 1296 Washington St., to Newton-based Mark Development. According to a statement published on Village 14the Bramante family will continue to operate the theater for the next approximately 18 months while looking for a new team to take over operations.
Bramante wrote: "While it may be the right time for our family to stop operating the theatre, our priority is to find ways to secure the West Newton Cinema's long-term position as a venue for community gathering, beacon for the arts and resource in our neighborhood."
Built in 1937, the Bramantes have run the West Newton Cinema for 44 years, and during that time David Bramante said working with independent filmmakers has been particularly exciting.
"Last year I think I've done seven or eight premieres of works by independent filmmakers and it's very exciting and rewarding to work with people like that, to see their product on screen for the first time, and it's just a wonderful experience," he told WBUR.
With reporting by Dave Faneuf of WBUR.